Vietnamese Braised Pork with Eggs (Thit Kho)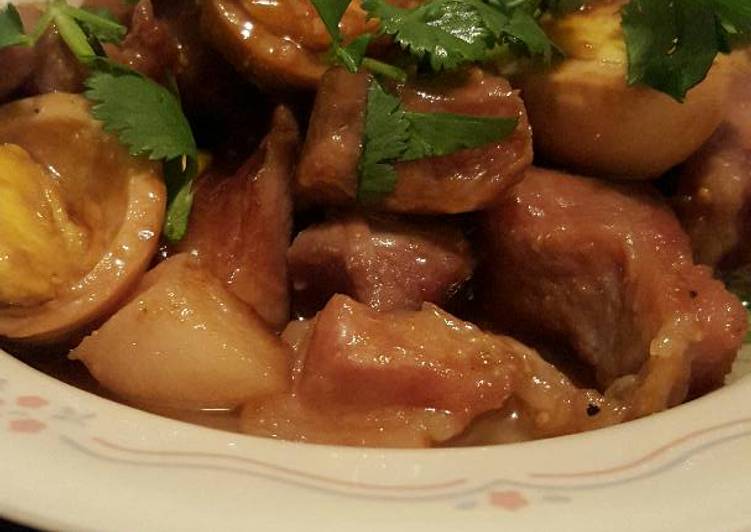 Vietnamese Braised Pork with Eggs
1 Hour
Ingredients :
3 tbsp sugar
3 tbsp fish sauce
8 eggs
2 lb pork shoulders
1 tbsp salt
1 tbsp black pepper
3 clove Minced/diced garlic
1 can coconut water/soda
1 cup oyster sauce
Vietnamese Braised Pork with Eggs
Instruction:
You may also like:
Vietnamese Fresh Spring Rolls
1. Boil Eggs.
2. Cut Pork Shoulders into 2 inch chunks.
3. Marinate with salt, pepper, oyster sauce, fish sauce, and minced/diced garlic for 30 minutes in the refrigerator. Placed boiled eggs into the refrigerator. When Eggs are cooled, peel Eggs.
4. Place Pork shoulder into boiling pot.
5. Saute 3 tablespoons of sugar in a sauce pan until sugar turns brown.
6. Pour sugar into boiling pot.
7. Pour coconut soda into pot.
8. Add in the boiled eggs.
9. Let cook for 20 to 30 minutes.