Vietnamese Braised Fish Cooked in a Clay Pot

3 Servings 30 Mins
Once I came home from work in the late afternoon, starving. I was craving braised fish but was worried about time. But I just braised fish with ready-to-cook hot pot seasoning for fish and it was done in in the blink of an eye! It was still yummy to compared to using the normal seasoning. I used Snakehead fish which has a firm texture, and together with pork belly, which absorbs marinade well , it will be tender and sweet. We had never eaten such a large amount of braised fish in one meal!
Ingredients :
4 snakehead fish steaks
1 package of hot pot seasoning
200 g pork belly
1 fresh ginger root
1 fresh galangal root
5 purple onions
5 cloves garlic
1 piece lemon grass
1/2 tsp black pepper
3 dried bird's eye chili's (red hot chilis)
3 stalks green onions
Instruction:
1. Clean and fillet the fish.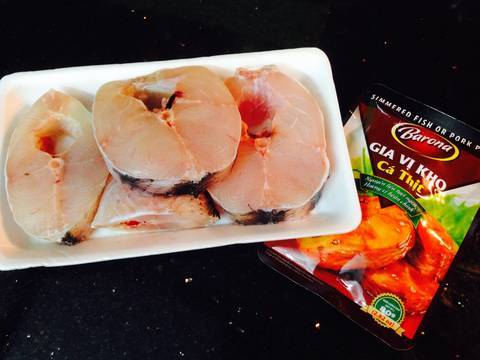 2. Season the fish with 1 package of Fish Hot Pot Seasoning and add some black pepper. Marinate about 15-20 minutes.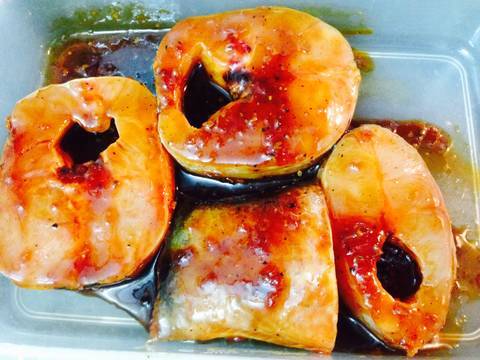 3. Scrub the ginger and galangal, peel purple onions and garlic, then wash them all.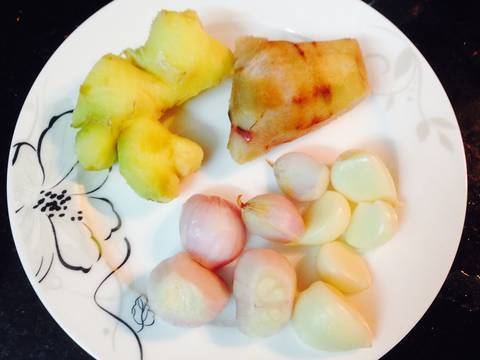 4. Wipe some seasoning on the fish, set aside, then fry fish in hot oil.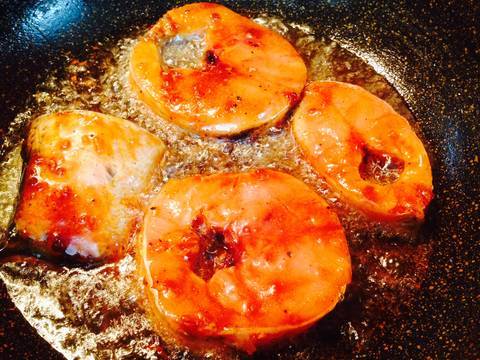 5. Flip the fillets of fish over and continue frying until golden brown. Drop in the purple onions, garlic to be fried with the fish.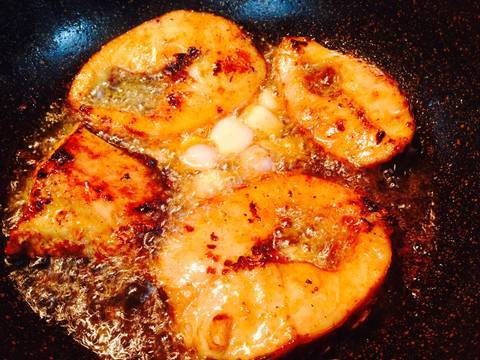 6. Rinse the pork belly, cut into thick square pieces.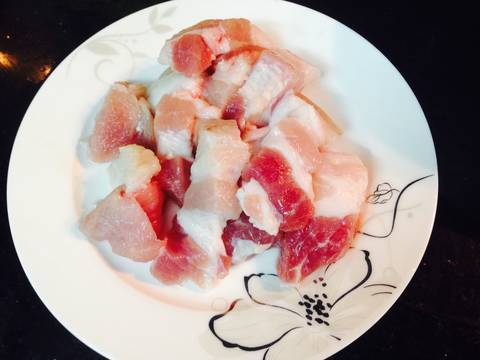 7. Arrange the cut pieces of pork evenly into a pot.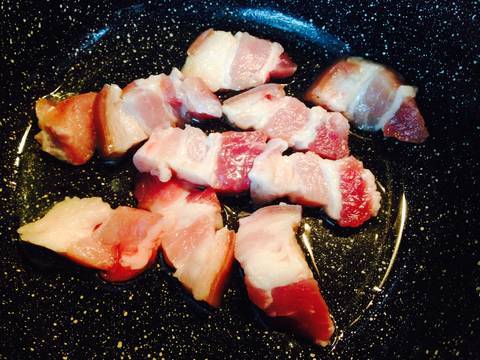 8. Add ginger, sliced lemongrass, fried purple onions and garlic, a handful of bird's eye chillies to fill up the bottom of the pot.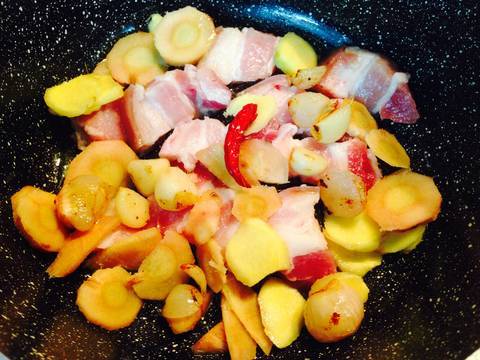 9. Layer fish on top, cover it completely in water.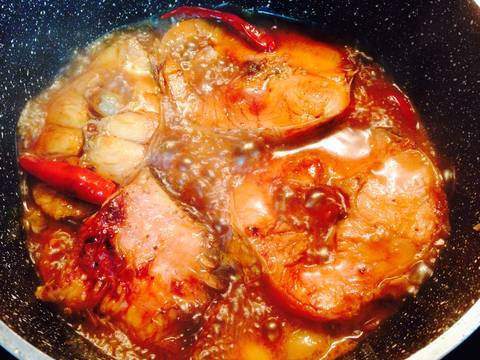 10. Bring the water to a boil and cook until most liquid has evaporated. Turn off the heat.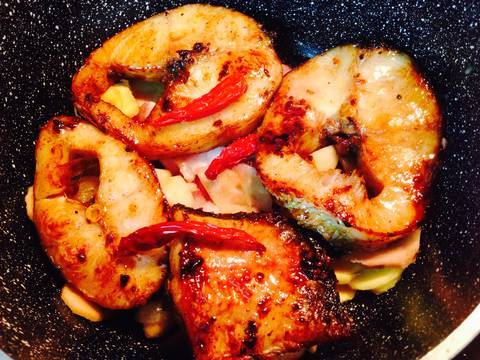 11. Add the spring onion, cover with a lid for 5 minutes before eating.